When you think of custom invitations, it can be a little overwhelming. From paper selection, to printing and design it's hard to know where to begin. Until now - Alex Mae has revolutionised custom invitations - so now you can have your cake & have plenty of time to eat it too!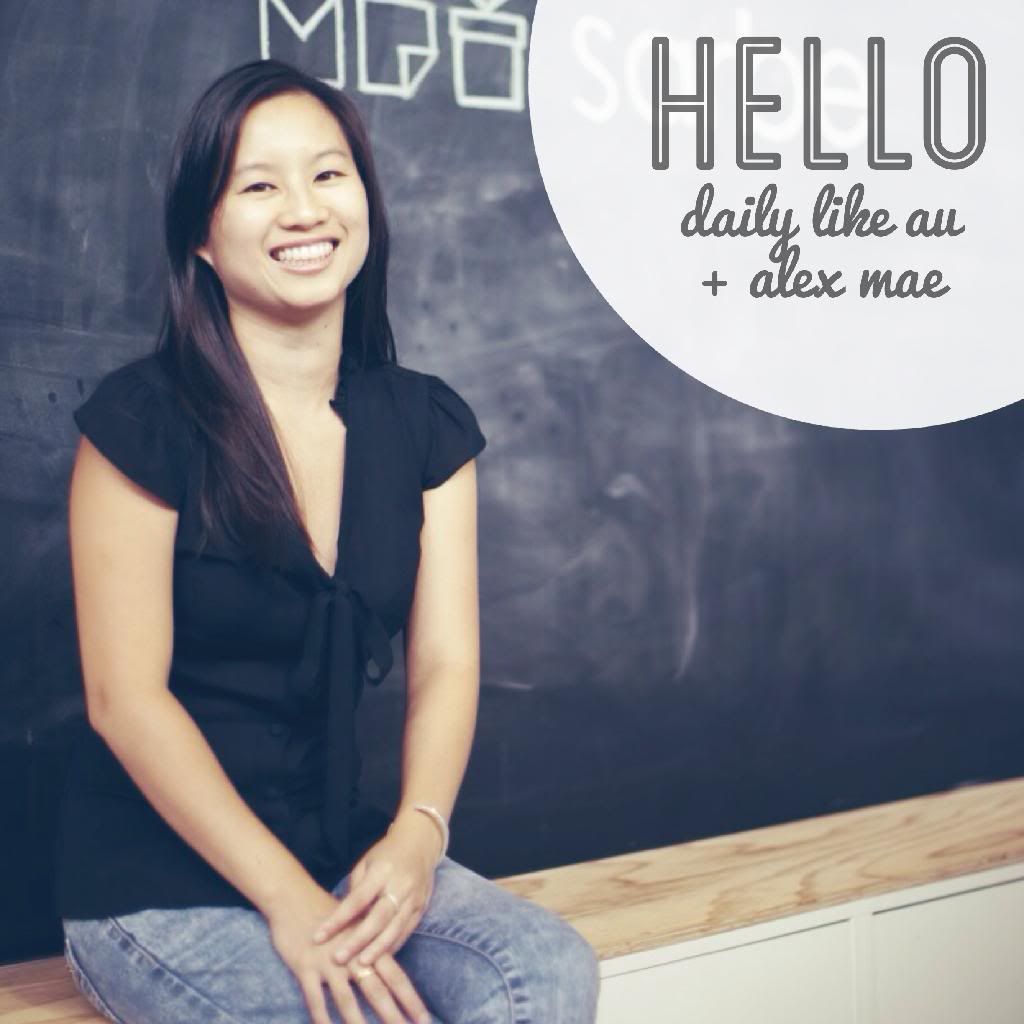 Oh yes - Remember how you met Sarah from
daily like au
, she's back again!
- So when I said before that I like to keep busy... Alex Mae is the biggest project of them all! Alex Mae is a collection of DIY stationery for special events and everyday fun. We design everything in-house and work to create new concepts and ways of doing things..
Where did it all begin for you?
I opened
sarbe
, an invitations and stationery store, in 2005 which offered both custom made and DIY invitation options for customers. From my personal experiences creating custom invitations over the years that followed, and also helping customers to create their own at home, I crafted the concept of Alex Mae. I wanted to create a collection of products which made special event stationery simple and easy to make on your own without compromising on quality or design.
Daily rituals..
Hmmm... so apart from the must-have shower and hair wash I also have to wear slippers on cold floors or I'll start sneezing uncontrollably, true story! Think I'm weird yet? Haha!
What makes your heart happy?
Oh a really good meal will always put me in the best of moods!
Note to self...
Things always happen for a reason, so even though something might seem disastrous at first, there will be something positive to come as a result. This is especially true when you start a new project!
In a past life I..
was taller, much taller!
What's next for Alex Mae?
I have so many ideas and concepts that I want to play out with Alex Mae so you can expect to see new products and new designs as we continue to evolve and grow!
Okay So now you've seen all the possibilities where to begin? How about with some gold glitter tape?! Alex Mae is offering 2x rolls of 52mm Gold Glitter Tape just for you!
How to Win:
make sure you're following
@paperedthoughts
++
@helloalexmae
on instagram & repost the giveaway image below with the hashtag
#PTfavouritethings
(note the Australian spelling of favourite!)
This giveaway is open
Internationally!