Apologies! - Well not really :) I feel like I do an awful lot of apologising on this blog so I've decided to stop - I Adore receiving all your wonderfully beautiful letters, packages, postcards & comments.. but sometimes life gets in the way! Ugh silly life! Like this week when an awful bout of the shiveringskyhightemperaturecoughingsplutteringsneezingaching-itis came to stay - If I had it my way - I'd spend days on end writing letters, bringing the pages of my "Creative Life Ideas and such" journal to life & Blogging all about it.. However that is not the world I live in (not yet anyway!) - So for now I am doing my best to blog as frequently as I can - To respond to all your letters - and to appriciate all your beautiful comments & support (that one is easy!)
So Hello! Lets get into another Beautiful week(x2) of mail!
Firstly a little peek at a project I have been playing around with for the last few weeks..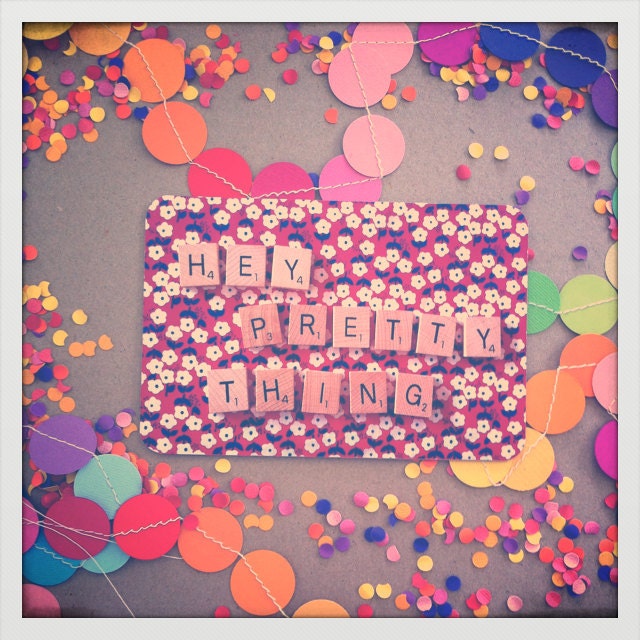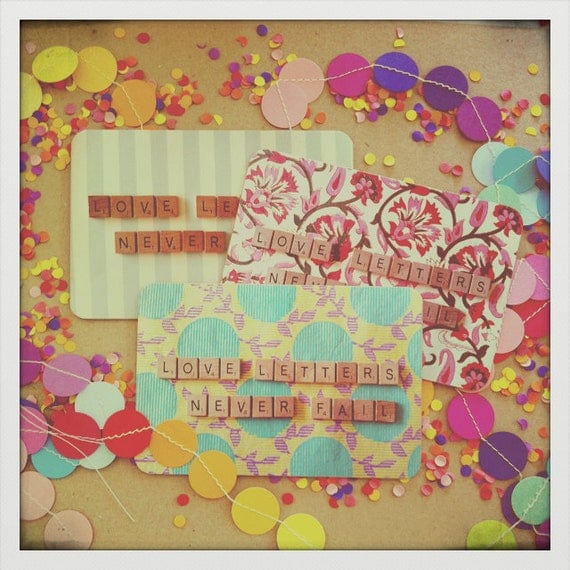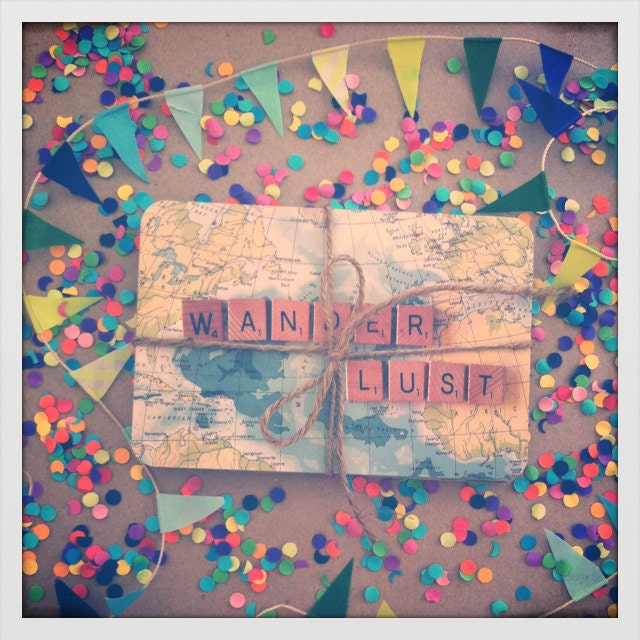 The Frustration of not being able to find Lovely Pretty affordable postcards anywhere drove me to create some of my own! What do you think? - You can find them
Here
at my etsy store <3
and remember the lovely Marlou who won the giveaway at the begining of the month - here is the lovely little package on it's way over to her as we speak!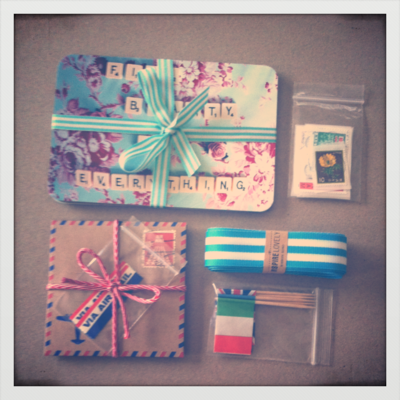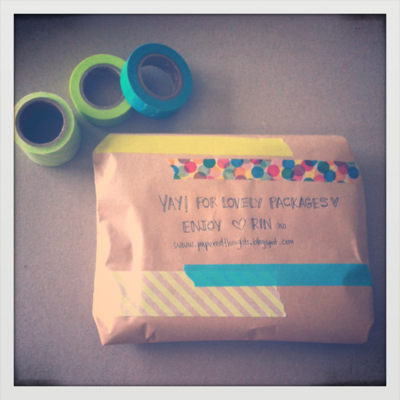 I Know I very rarely show the contents of the beautiful letters I receive - But I had to make an exception for these two from the lovely Jenny in Taiwan & The wonderful Sarah in the USA - They were just to beautiful to keep to myself!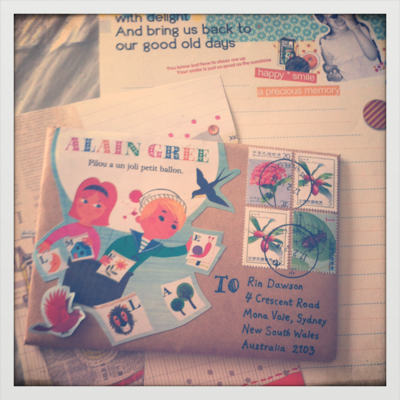 Jenny's Amazing envelope & Adorable Letter <3
The Beautiful Valentine from Sarah <3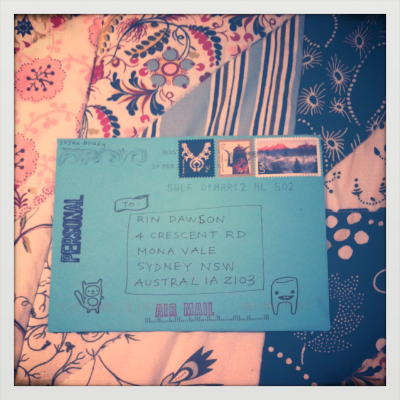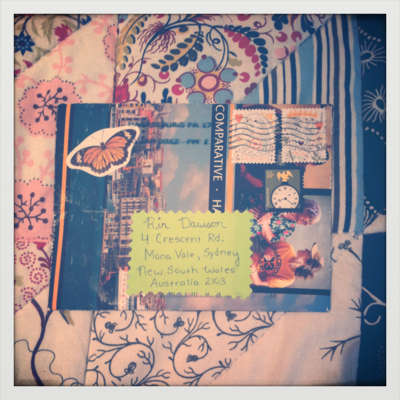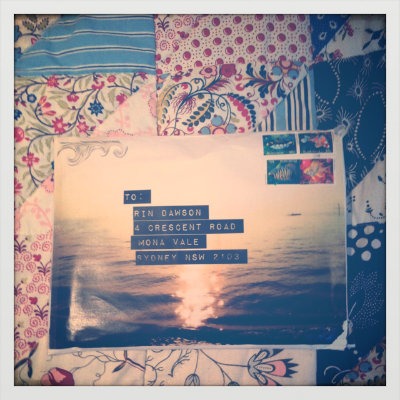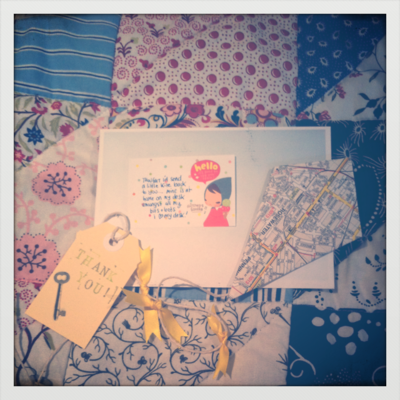 Another Beautiful Package from Reannen <3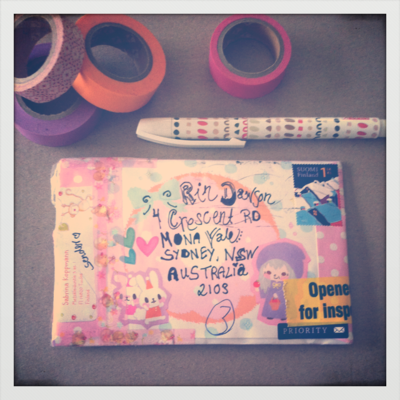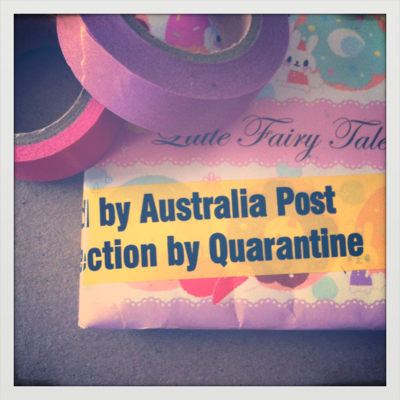 My First Inspected Letter :) - Just a little heads up that Australian Customs doesn't like unsealed tea (or Tea in general!) too much - even though I love it!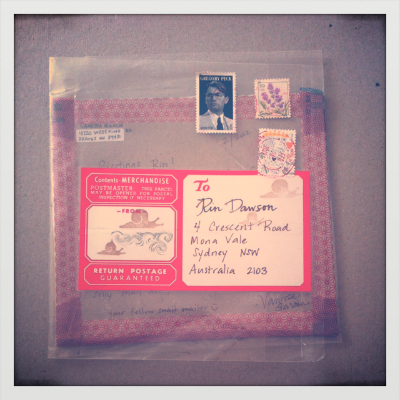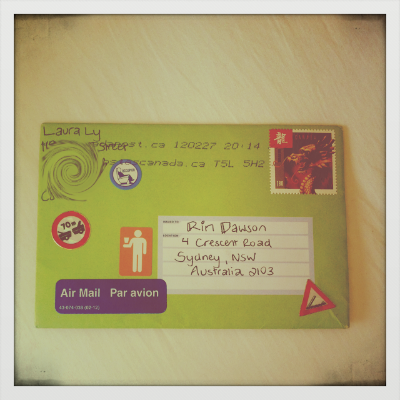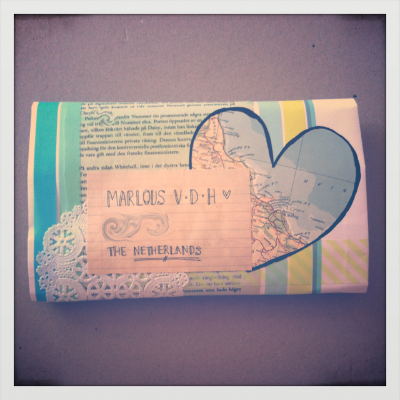 The Lovely Marlous over at
A Flood of Memories
agreed to a package/blog swap with me :) here is the package that I created for her - What's inside? You'll have to wait & see!
Just a little snapshot of my reorganised washi tape collection(obsession) I need more.. don't you think!