Hello Lovelies.. I hope your Mail(& otherwise) Week has been Wonderful like mine! After all the mail delays of Christmas & the New Year I was so lucky this week to recieve so many beautiful letters! But first here is a little sneak peek into the giveaway packages that were sent out to the lucky ladies this week! (I wanted to keep the surprise for the giveaway winners so this is just a bit of the prettiness!)
Handmade Confetti, Paint chip Envelope Seals, Handmade Postcard sets, Handmade Multicoloured Washi Tape Bunting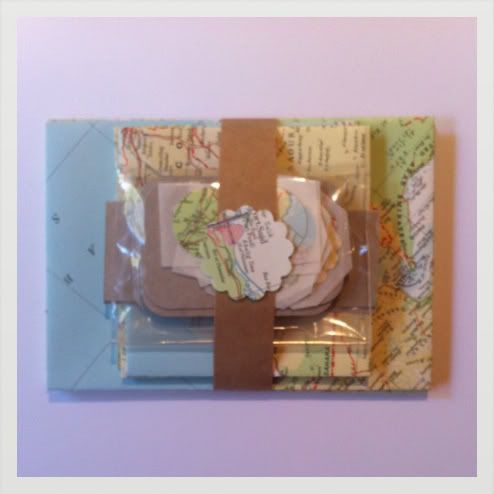 A gorgeous set of Handmade Envelopes - & Seals & Address Labels going out to a lucky giveaway winner.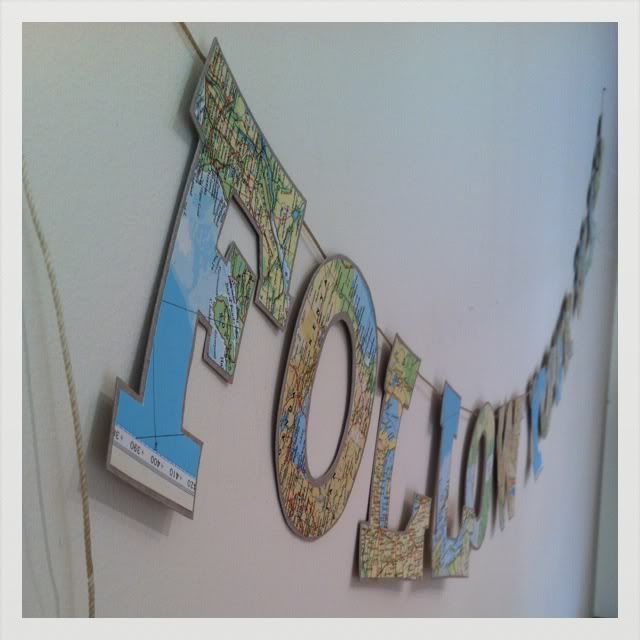 My newest Project - Gorgeous Handmade Buntings now for sale in my
Etsy
Store!

this one says "Follow your Bliss" also avaliable - "You are Lovely" and "You are Loved" - just intime for valentines day!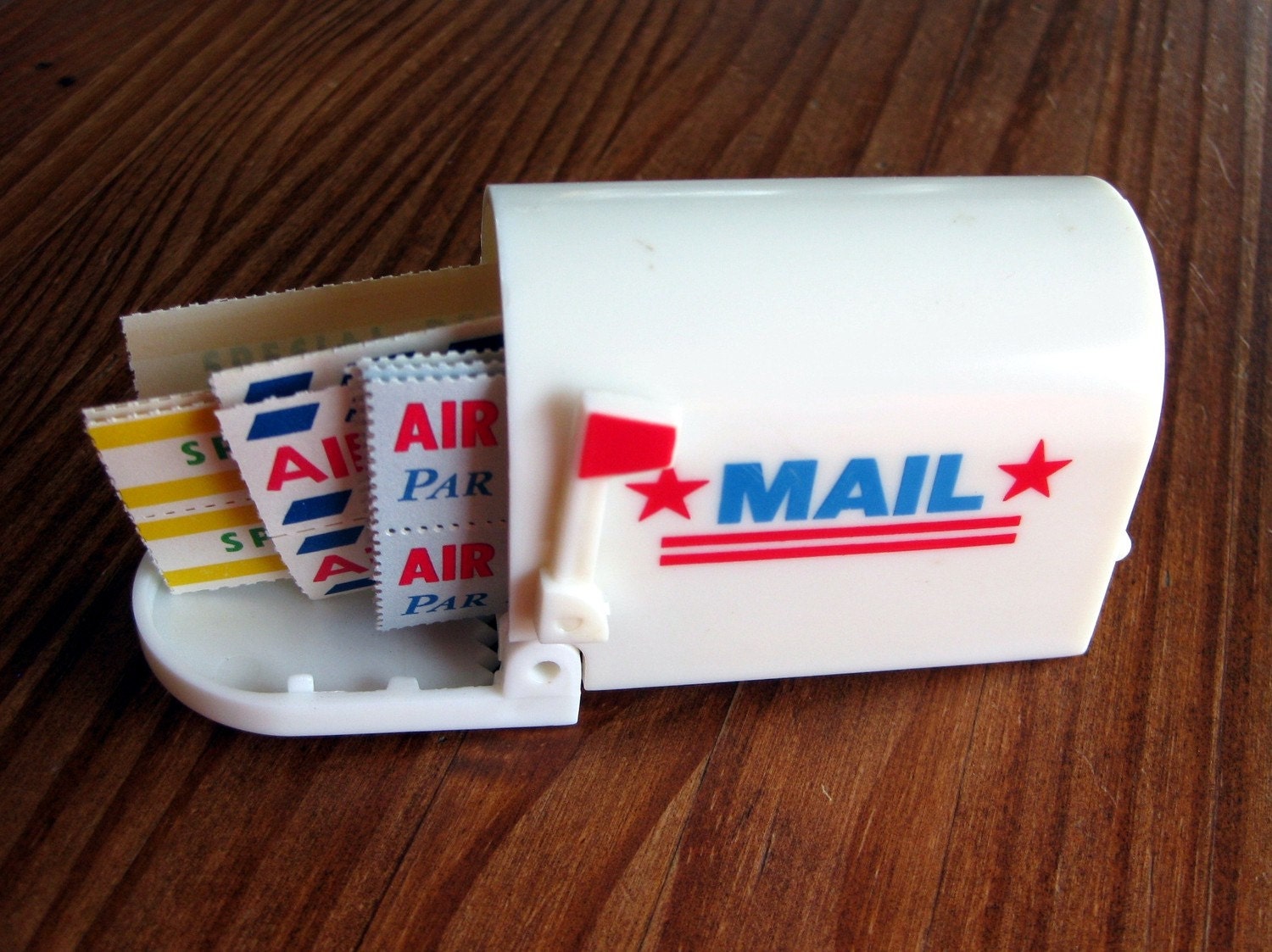 On a sad note I purchased this supercute mailbox from the lovely
Missive Maven
early december & unfortunately it has not arrived - this is no fault of Maven, but sometimes our wonderful mail system misplaces things (& I don't think the added stress of christmas & the New Year helped!) - So here is what im asking if anyone sees one similar to this please let me know! I am desperately seeking one! Thankyou!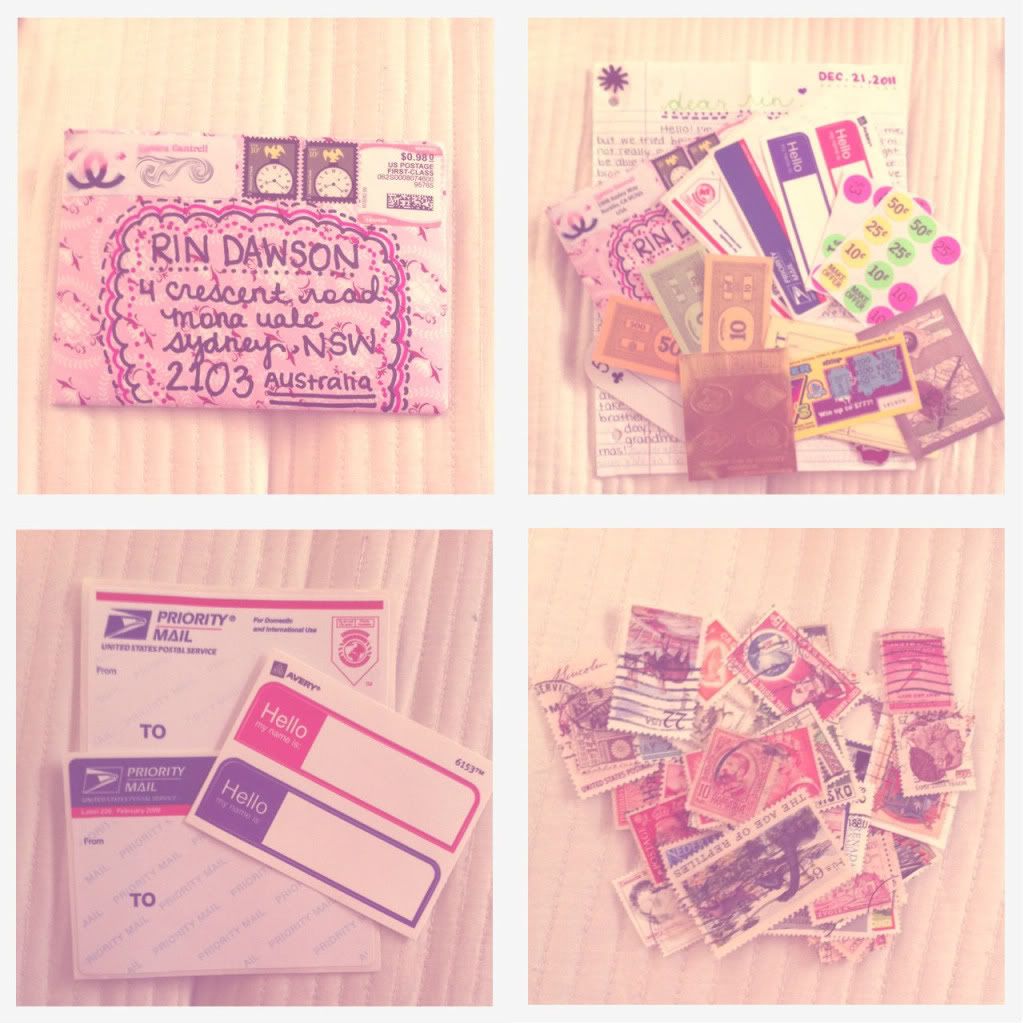 My Amazing Package from the very lovely Kay!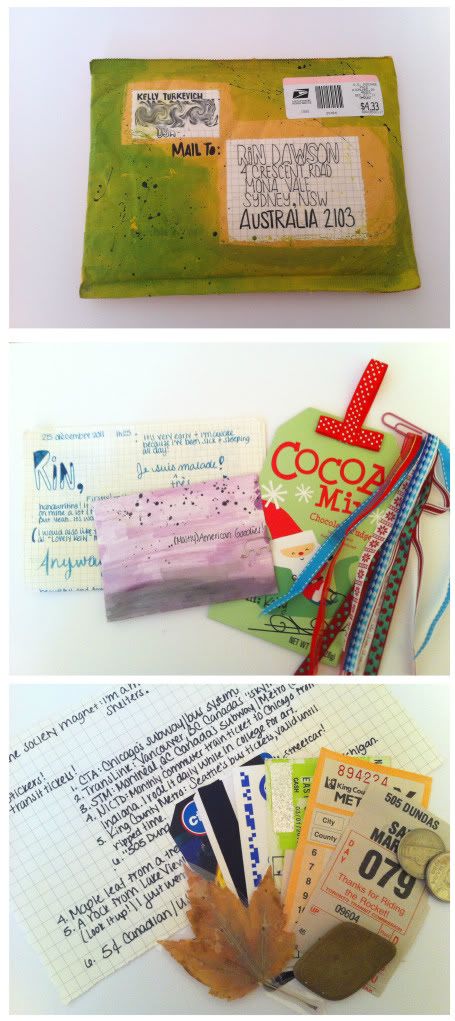 Another Amazing Package from Kelly :)
2 Beautiful Letters from Mary & Holly!
AMAZING - from Mary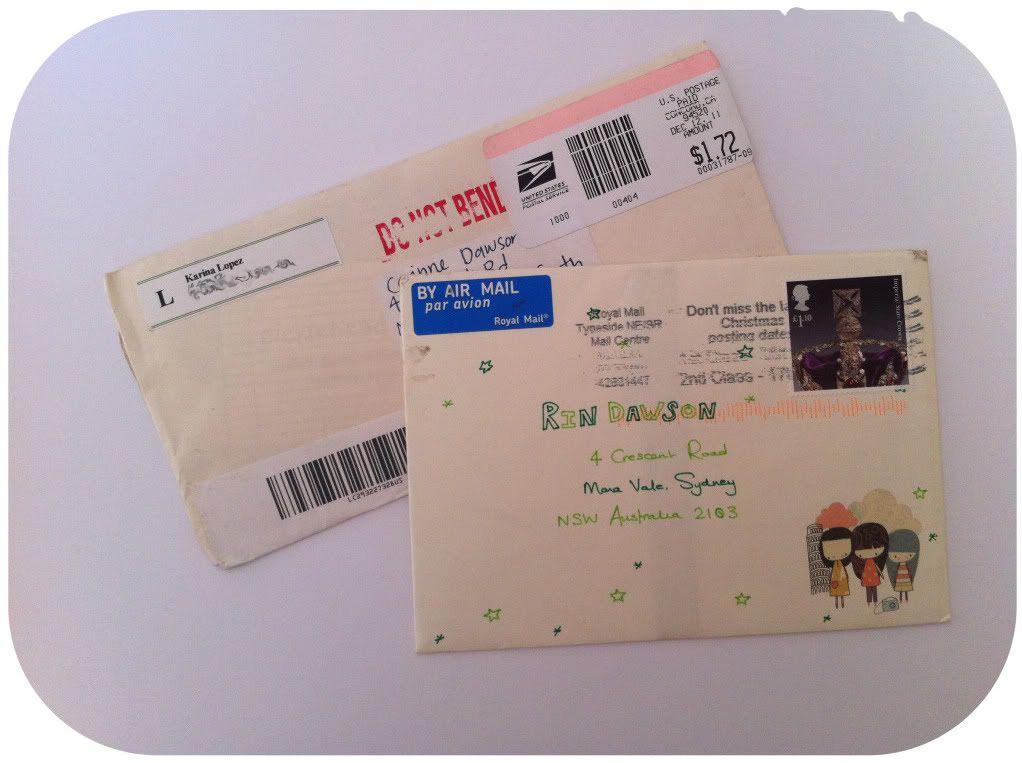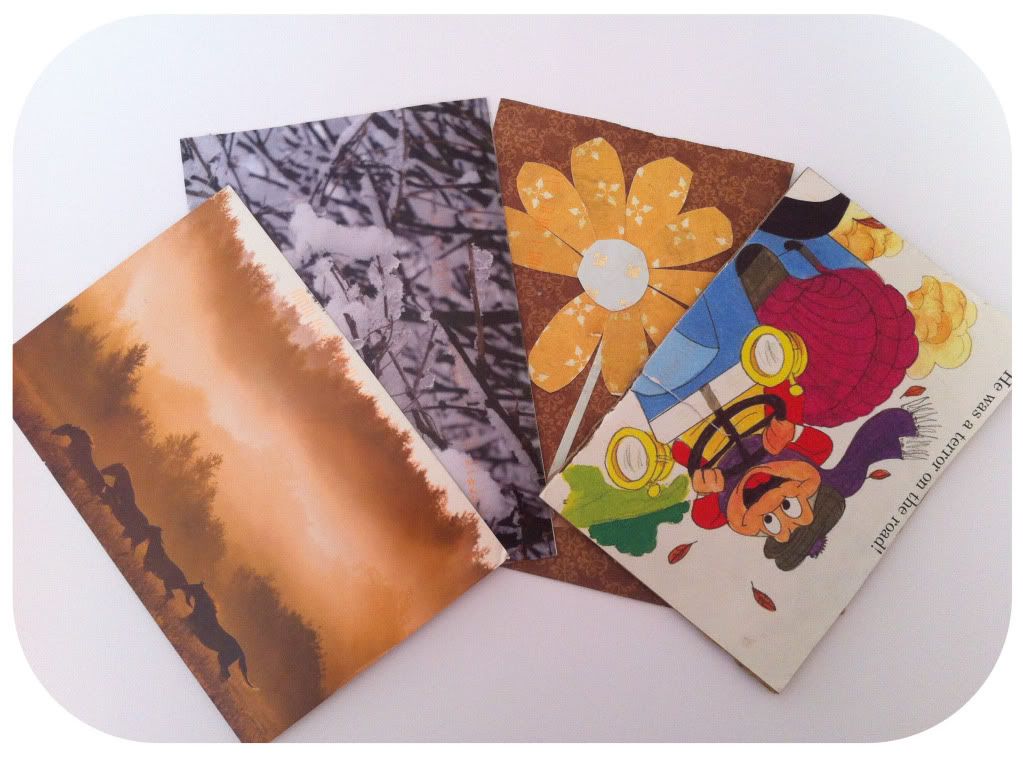 4 Amazing Postcards!
Best Stamps ever from a Penpal in Siberia!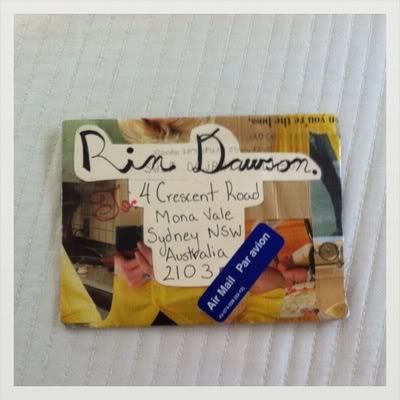 A Lovely Mail art Envelope from Chloe'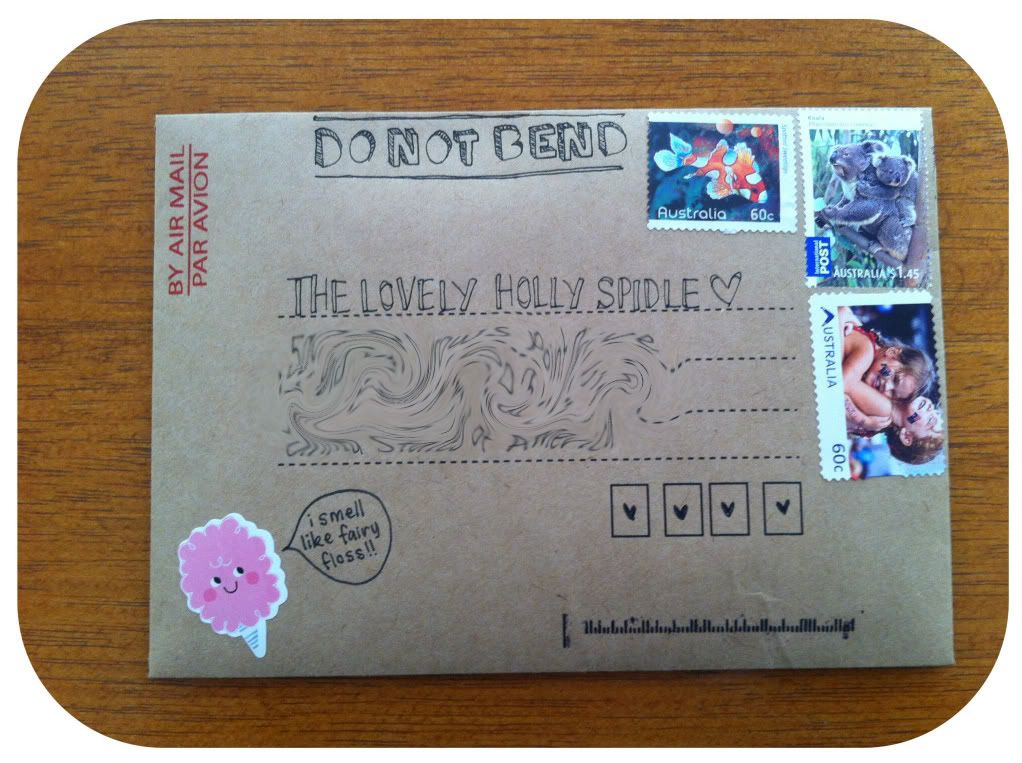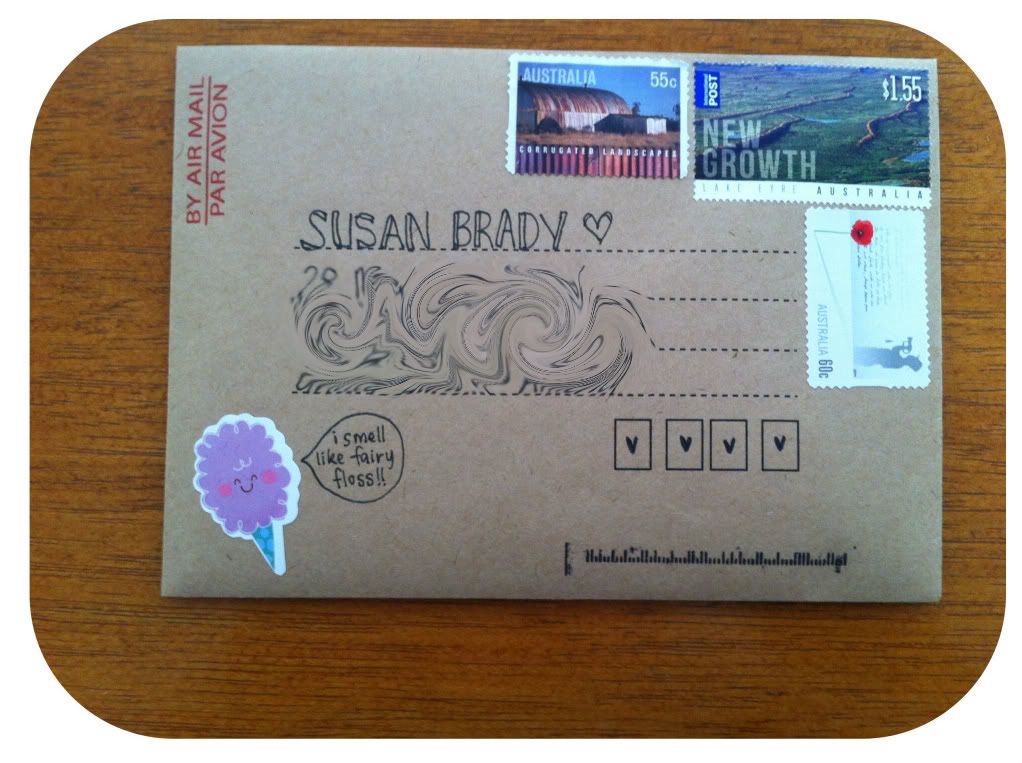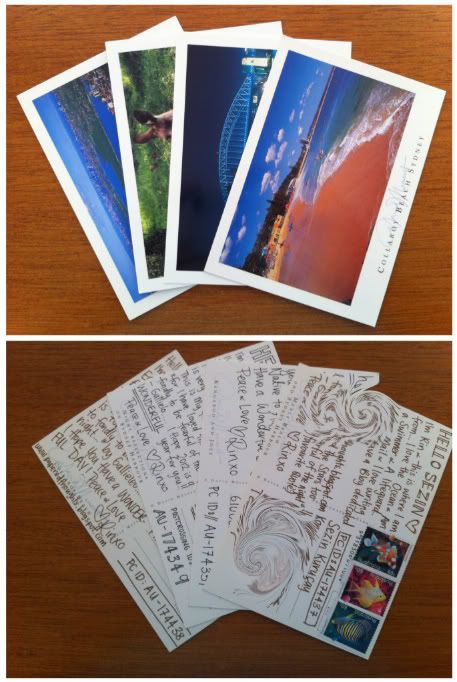 I rejoined Postcrossing this week & sent out 10 PC :) Hopefully i'll get some fun ones in return!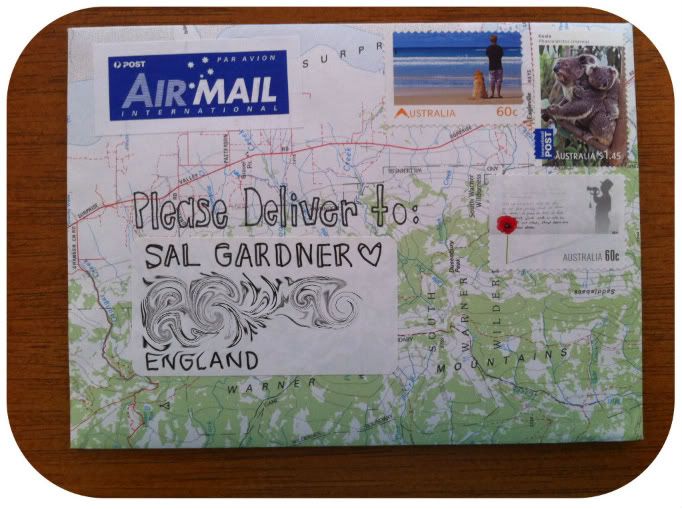 Have a lovely week my fellow Postalites!