Hello Lovelies! My Mailbox has been looking a little lonely as of late so I did some digging on the amazing world wide web & found a new (to me) site -
www.sendsomething.net
.. a site dedicated to forming a network of people who, well in simple terms, like mail :) I signed up & found quite a few like minded peoples to send mail too! Here's hoping my Mailbox won't be feeling blue for too much longer!
Outgoing Mail Thursday 3rd - Monday 7th of November.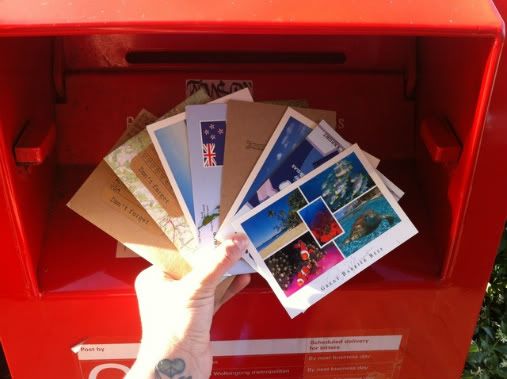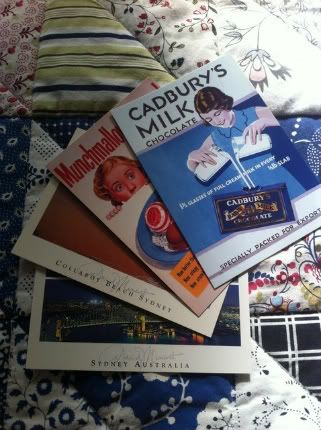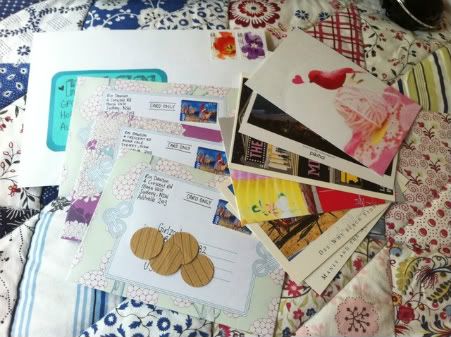 That's a Total of
-
16 Post Cards &&
6 Letters
= 22 Pieces of Mail in 5 days! That's got to be a new Personal Best!
If you'd like to write me, have comments, ideas or questions about my blog I will always reply to any type of mail! Promise! :)