-- HUGE UPDATE! -- image heavy (Again! Sorry!)
Well - To Begin, On Monday the 14th of March I officially became an Adult! & Turned 21 :) I was spoilt all day - made the yummiest breakfast and taken to Lunch & Dinner. It was such a great Day! & i have Saturday to look forward too! Because that is my 21st Harry Potter Party! (I shall post photos when it's over!) Anyway I though I'd share with you my Most Beautiful Presents! They are so Great!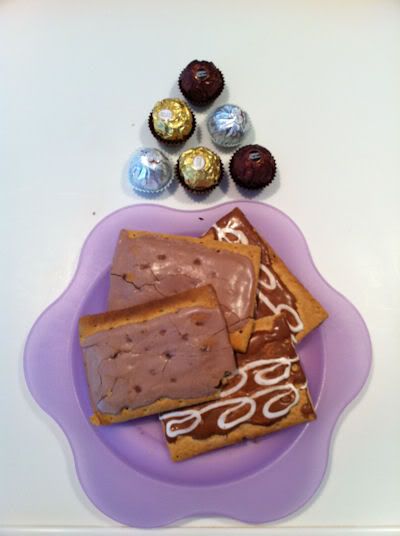 My Yummy Breakfast - Smores Poptarts & Cookie Dough Poptarts! + Lots of Ferreo Roches!
I am a Huge Harry potter Fan! My Mum Handed me this beautifully wrapped present at 12:12pm the time I was born 21 years ago! I opened it to find a second hand copy of the Order of the phoenix - Then i opened it! She had made it into a book with a secret cubby! All by herself & Inside was a Beautiful Citrine & Gold Ring! I Love it! :)
From my Wonderful Dad I got a Return ticket to the USA - I leave in May for 6 months to become a Camp Counsellor in California over the summer & then travel around for a bit! So this ticket is Amazing!
He also made it look Harry Potterish :)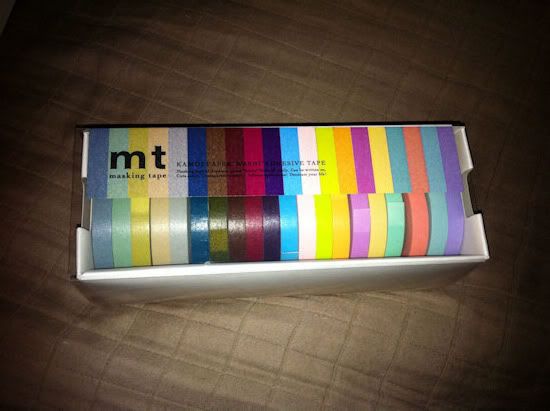 My Sister bought me Washi Tape & A Backpack and the Beautiful Swarovski Necklace in the Picture Below! I was beyond Spoilt!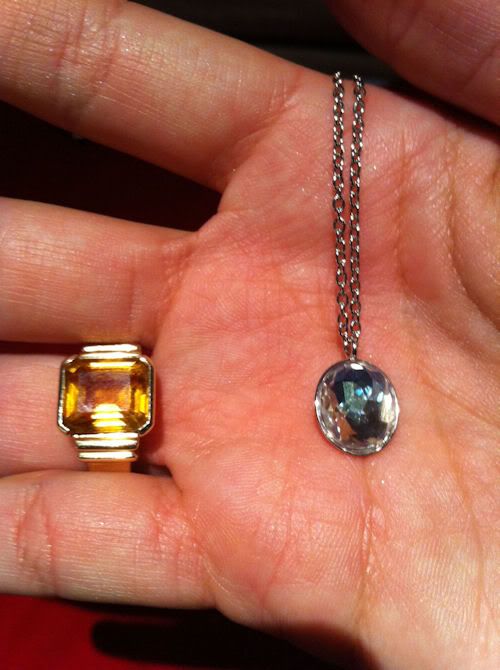 My Citrine Ring & Swarovski necklace from Mum & Sister <3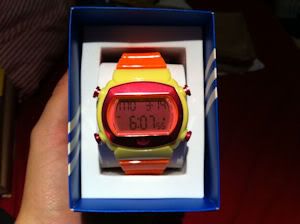 I got this Adidas watch from my Bestfriend! I don't wear watched normally - But I need one for Camp, So I wanted something Fun & Bright + Something I could knock around & go in the water with!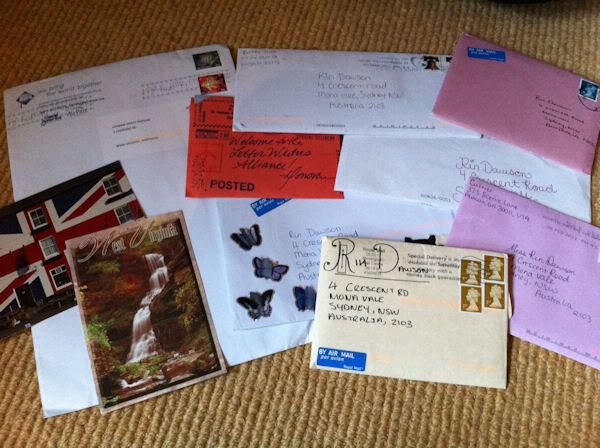 I was out from 9am till 4pm on My birthday - So it was a lovely surprise to arrive home to !10! Letters in the Mail! I have never recieved that many in one day! It was amazing! + My USA Visa Papers Arrived! Yay!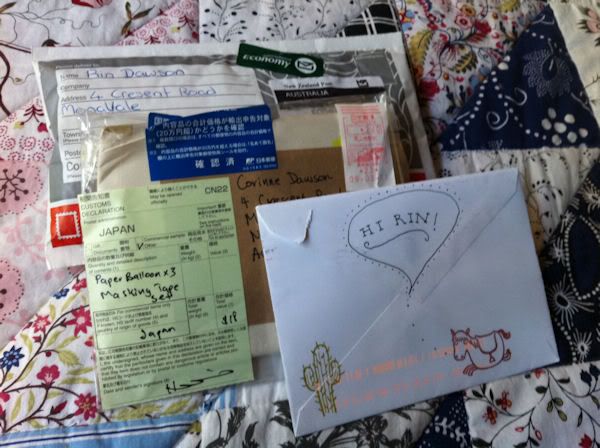 This was the Mail recieved the day after my Birthday! -----

Package from Uguisu Online - AMAZING prices for Washi Tape! + Some Wonderfully unique "Paper Balloon Cards" VERY quick postage too!
http://uguisu.ocnk.net/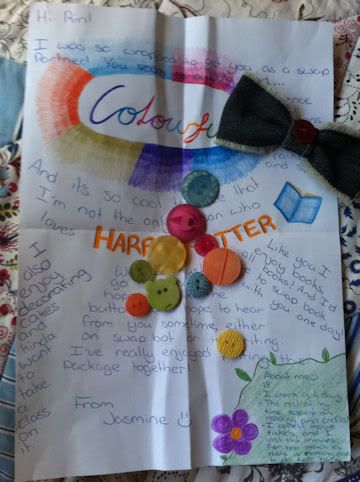 The other package was a Beautiful Button Swap from Jasmine - The letter was so lovely I had to write her one back! I am becoming very addicted to Swap Bot -
http://www.swap-bot.com/
I am "rinxo" If anybody wants to find me & do a direct swap :) I have also just said up my FIRST public swap :) See below for more info!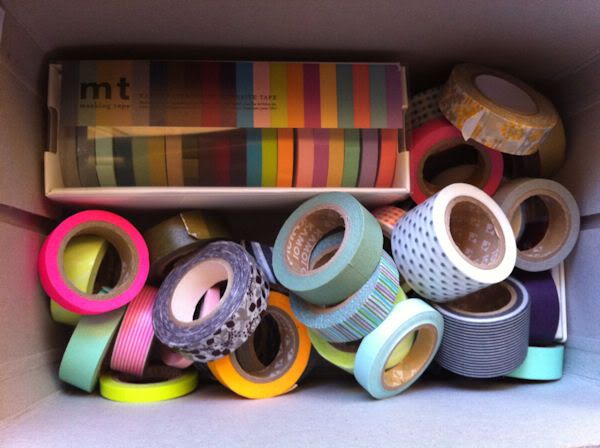 Yes! It has become quite an addiction! an expensive addiction too!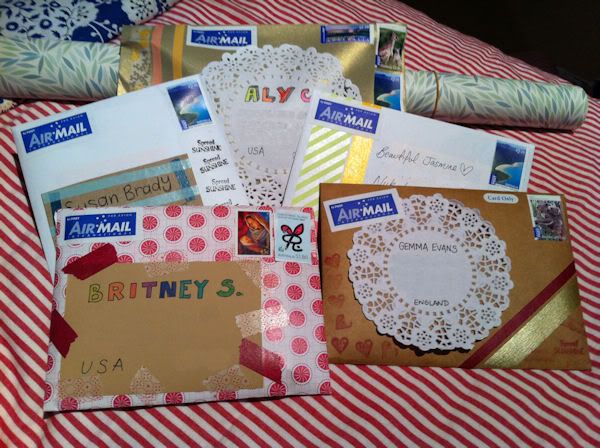 Outgoing Mails 16/03/2011! All to my Beautiful Penpals :)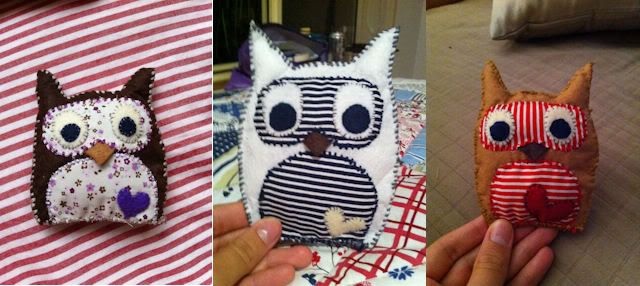 Just a little something I started fiddling around with - Super Cute Owls, I'm going to use them as decorations for my Harry Potter Dinner - But I'm going to continue making them & sending them out to penpals :) do you like?
Also If you'd like to participate in my FIRST swap just visit -
http://www.swap-bot.com/swap/show/86458
or search "rinxo" and on the right hand side look for my swaps! :)
Oh and one Last thing - HAPPY ST PATRICKS DAY!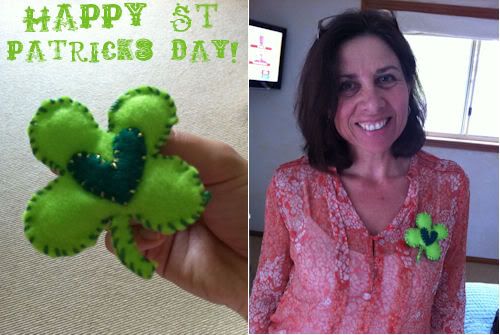 Mum wanted to wear something green today - but couldn't find anything that she liked, So i quickly whipped up this stuffed Four Leaf clover Pin for her over breakfast :) Isn't she such a Beautiful Mum!