I've Seen this post Floating around the blogosphere for a while now & after a comment from a dear friend ("Holy Crap..
what
is in your bag!").. I decided to let you all have a little peek!! Even I was a little surprised at what I was carting around!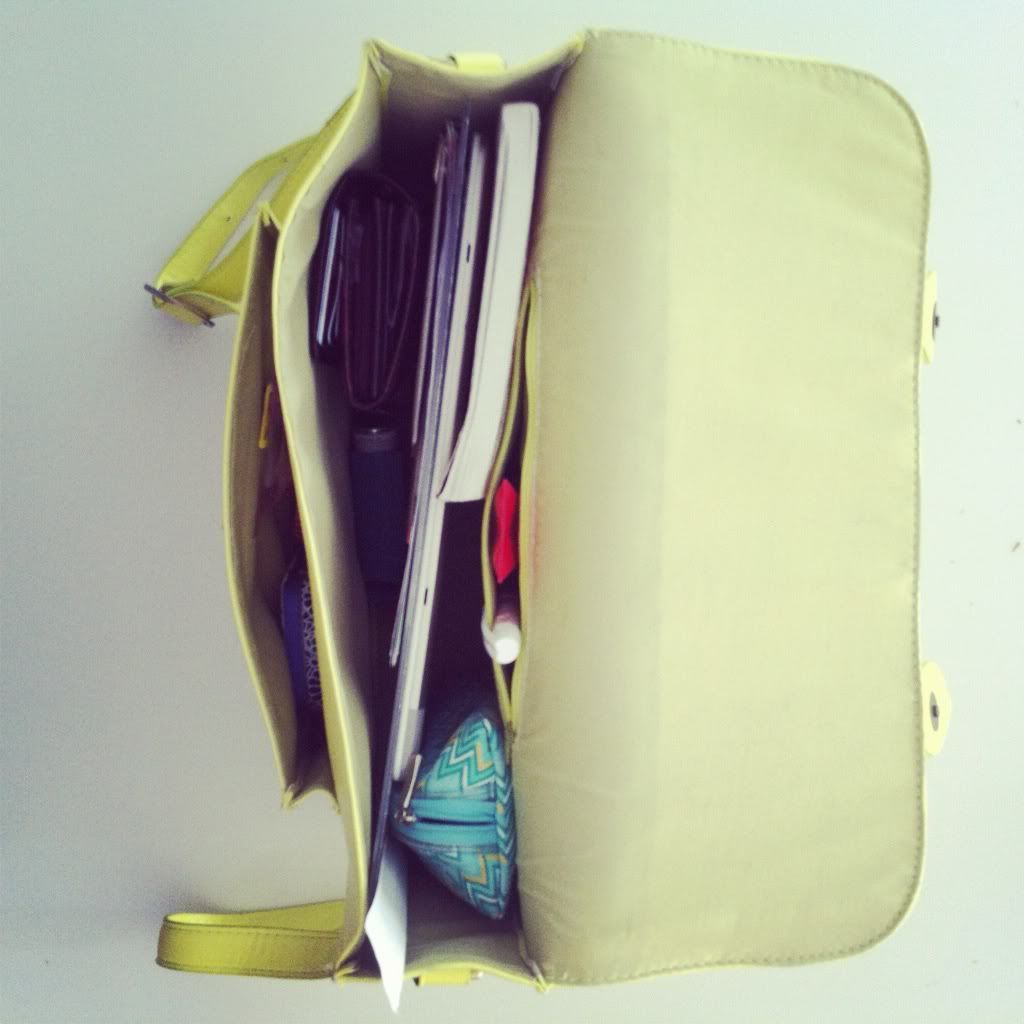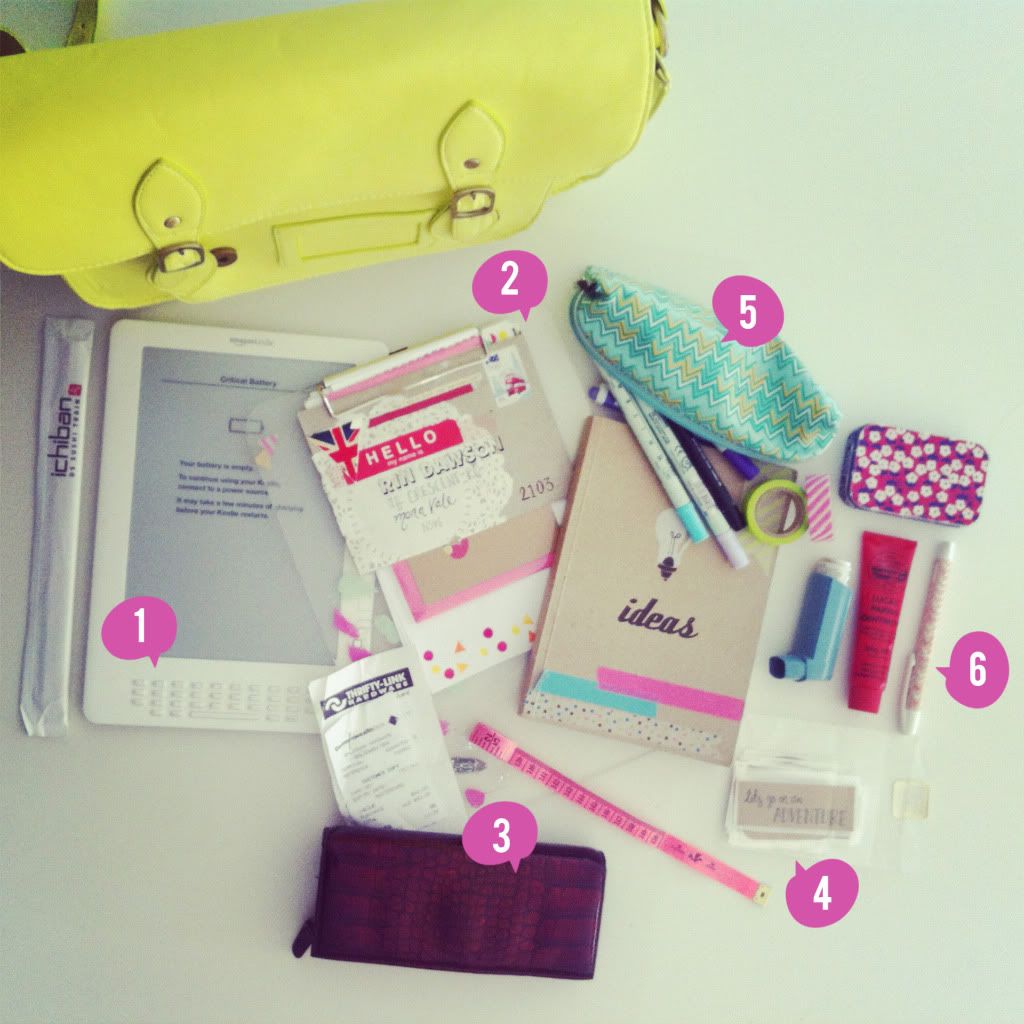 1. A "Dead" Kindle + Chopsticks from my Favourite Sushi Place.
2. Clipboard, Self Made Geometric Stationery + A Letter from
Tabitha
3. Wallet + Receipt from Thrifty Link Hardware (I made Garden Beds for my Classroom this week!)
4. A Fluro Pink Measuring Tape + Self made Stickers for Sticker Bombing :)
5. Trusty Pencil Case - Pens, Pencils, Washi Tape, Highlighters + My "Ideas" Journal
6. Ventolin, PawPaw Cream, Kiki K Gel Pen + Upcycled Altoids Tin full of Bobby Pins & Hair ties.